Welcome to the web home of
Mount Zion Commandment Keeping
Church of the First Born
of
Central Florida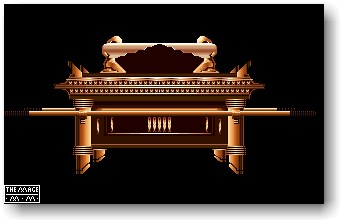 We are Different

(A peculiar People)

Bishop Ronald E. Johnson
Founding Pastor

407 977 1415
Within our Congregation; after over 50 years of Scriptural study, and studying all of the major denominations of the established churches; we chose to begin a Church to operate, as close to the directions; given in God's Holy Word; as possible. It is obvious to anyone; that the present churches are failing, Sin is gaining, and a change is necessary. A key error found in nearly all churches is they teach opinion. They add to, and take away from the Word of God. They try to shorten God's word of 66 books to a few short "Fixes". More importantly; they teach Man's doctrine of Salvation; instead of God's. Where in the Bible is an example of a one minute Prayer; saving anyone? We know the scriptural way, and it is quite "different". How did we find it..., We read!
Isaiah 28:9, Whom shall he teach knowledge? (me, and you) and whom shall he make to understand doctrine? (me, and you) them that are weaned from milk, and drawn from the breasts.
Isaiah 28:10, For precept MUST be upon precept, precept upon precept; (a subject with all related subjects) line upon line, line upon line; here a little, and there a little.
Few, if any, established churches teach this way. If people would read, and understand all the words of God on each subject, they would leave their church, and seek a better one . . . , if they could find one. We are growing toward that goal everyday. WE ARE SMALL; BUT WE ARE GROWING. ALL ARE WELCOME !
Please read through our web site and learn just a few different precepts, or subjects, or doctrines. We will always seek all of God's Word, not just a few out of context ideas; or the ideas of some Central powerful Organization; that differs from each other over most of the essential doctrines. Learn how following God's Word will also, save money, pain, suffering; while building confidence in what you believe.
We use and recommend the good Old King James Version Holy Bible. All other versions contain thousands of errors, omissions, and man made modifications. The King James Version was not broke, nor did it need fixing. (example: look in you King James or NIV & compare to the New Living Translation First Johns 5:7. This change attacks the confirmation of the Deity of Jesus). The use of the newer versions add confusion to any meeting. God is not the author of confusion. Newer versions are, and have been a way to make money for those who finagle with God's word, and publish them. Here is an interesting lnik you may want to look at: http://www.jesus-is-savior.com/Bible/NLT/nlt_exposed.htm
Our meetings are designed to edify Saints. We offer a true Lord's Supper/Passover Service (1 Corinthians 5:7) on 14 Nissan (as was the custom of the Hebrews; Deuteronomy 16; whom we find in our studies; the Lord's Supper relates to) See Leviticus 23:5, & 6. We don't promote tithing. We are familiar with the Covenants of Abraham, Jacob, and the like. These were Covenants made by the Patriarchs to God. Stewardship is a private/personal commitment.
2 Cor. 9:7
Every man according as he purposeth in his heart, so let him give; not grudgingly, or
of necessity
: for God loveth a cheerful giver.
We believe in obeying God, and Christ; and keeping all the Commandments of God, and Christ..., Our reason Why...,

1 John 2:3, And hereby we do know that we know him, if we keep his Commandments.
4th verse) He that saith, I know him, and keepth not his commandments, is a liar, and the truth is not in him.
Many other doctrines, and teachings of God are waiting for you. You have been (without intention of intended malice) confused (Colossians 2:8), and led astray long enough. Even the carnal things of life; that God, and Jesus talked about to make your life better, healthier, more joyful, and longer; is waiting for you in the right Church. Come learn what God really has to say.
Come; learn many new things
and grow with us.
Bishop Ronald E. Johnson, Senior Pastor
407-977-1415
"To God be the Glory"
Click the Button Below to Donate.
Thanks for visiting our site. If our site is a Blessing to you; please write us. If you would like to provide this Ministry with a tax deductible gift; please click below, write to us at: P. O. Box 2222, Goldenrod, Florida 32733
Physical Address: "1901 West County Road 419, Oviedo, Florida 32766 "
God is Blessing!!!
Last updated June 3, 2020
Copyright © 1999-2020 by Mount Zion Commandment Keeping Church of the First Born of Central Florida. All rights reserved.